---
Matt Wehling Model Violin Bows
Matt Wehling's violin bows are both objects of beauty and excellent playing tools for devoted musicians. Careful selection of materials and attention to detail have earned his violin bows two Gold Medals from the Violin Society of America as well as Second Place at the 2011 Etienne Vatelot City of Paris Competition. As with all his work, his violin bows are elastic and responsive, giving them a desired versatility and playability.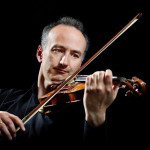 "I am delighted with the bow Matt made for me. It is extremely versatile, equally at home playing Mozart and Bartók. Matt was also very collaborative in his approach, allowing me to try two different sticks before they were finished, and then working to produce a finished bow specific to my needs. Thank you Matt!" ~ Ed Dusinberre, violinist, Takacs Quartet
---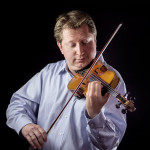 "I love my Matt Wehling bow. I have so much control with it and am able to achieve everything that I want to express. I now prefer it over my Sartory — in fact, I barely use my Sartory anymore. It is a great match for my Jean-Baptiste Villaume violin, but is also my bow of choice when playing a Stradivarius that I borrow regularly for special performances. My Wehling bow compliments any violin I have tried, and I highly recommend his bows." ~ Yuriy Bekker, Concertmaster, Charleston (SC) Symphony Orchestra
Tourte Model Bows
---
Wehling doesn't feel his Tourte model bows are direct copies, but inspired by the original. This example of Wehling's modernization of an early Tourte bow was made while working in the Paris shop of Arthur DuBroca and Alexandre Aumont in 2013. In homage to their wonderful shop in the Batignolles neighborhood, Wehling was proud to sign it with their shop's "Aux Batignolles" stamp.
---
Start your conversation with Matt right now by email or calling 507-581-3192.
---