"Le Voyageur" model bow is designed for worry-free traveling with your bow. Sensing the difficulty musicians are facing crossing international borders, Matt Wehling makes a line of bows which include no materials which are banned OR EVEN POSSIBLE TO BE CONFUSED WITH CURRENTLY BANNED MATERIALS. But at the same time his design is based on the traditional designs used by François Xavier Tourte, the father of the modern bow.
At the moment, musicians might be stopped for having two materials on their bow: ivory (or anything that looks like ivory), and monitor lizard skin. In addition the status of sea shell products could change as more natural materials are added to endangered species lists.
To help alleviate difficulties at border crossings, "Le Voyageur" uses a metal headplate to avoid the ivory question, (or sometimes the new synthetic "Tip Armor" plate which is distinguishable from ivory). In addition, the modern-esque stylized frog is mounted only in metal and ebony (as Tourte did on some bows…what's old is new) so there will be no questions concerning abalone or mother of pearl. The grip on "Le Voyageur" is typically mounted with a leather grip, not lizard. Finally, Wehling provides a notarized Certificate of Materials Used in the bow to document exactly what the bow was made of. Thus, your bow will be one thing you won't have to worry about while on your voyage.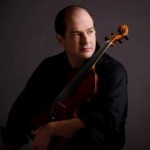 "I currently own two viola bows by Matt Wehling: a beautiful Voyageur, and another we called 'Il Bastardo,' a robust-yet-elegant scalpel of a bow. As a traveling musician, the Bastardo, with its Tip Armour, and the Voyageur, which avoids controversial materials altogether, give me very much peace of mind when crossing borders." ~ Nicolò Eugelmi, international viola soloist