---
Following teachings of his French masters, Wehling's cello bows are a bit lighter and springier than bows often made by U.S. makers. He is able to do this by using pernambuco that is strong and dense, allowing him to leave enough wood for strength but take off enough for the bow to be elastic and responsive. He often receives comments about the consistency of playability and tracking along the entire bow.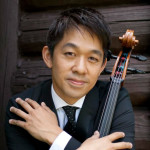 "My cello bow by Matt Wehling exemplifies everything that I look for in a great French bow. It offers me a wealth of colors and suppleness but at the same time it can withstand the pressure that is sometimes required. Matt's attention to detail and the needs of the player were a major reason why I found such a great match after years of searching." ~ Patrick Jee, cellist, New York Philharmonic
---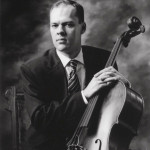 "The first time I played a bow by Matt Wehling, I knew I had to have one. Matt's work embodies the ideal combination of suppleness and power, with a wonderful connection to the string and that rare sense of 'sizzle' — as though the stick itself is alive and vibrating with the sound. After many years, I continue to play this bow with the same pleasure as I did the day it arrived." ~ Brant Taylor, Chicago Symphony Orchestra
---
Could your life use a little sizzle? Contact Matt by email or at 507-581-3192.
---